Kos Summer Holidays 2020/2021
Say hello to one of Greece's most beloved holiday destinations. For a small island, Kos packs quite the punch. Unspoilt shores mean every day's a beach day. But there are historic sights, pretty towns and family-run tavernas to enjoy, too.
Kos Accommodation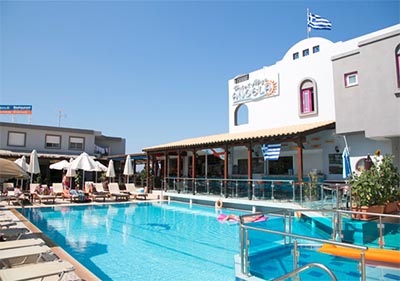 Tingaki | 3*
These newly high standard renovated apartments which offer all the now a day's comfort that you need for a relaxing holiday are situated just a 5 minutes walk from the centre of Tingaki and Tingaki beach, with restaurants, bars and mini-markets all around.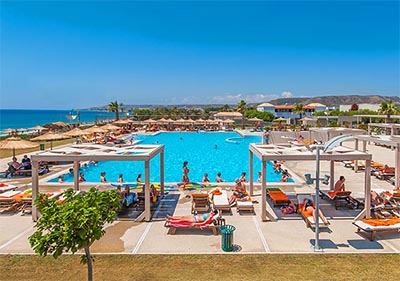 Kardamena | 5*
The Akti Palace Hotel is a 5 star hotel located in an area called Tholari, just 4km east of Kardamena, Kos and just 20 meters from the beach.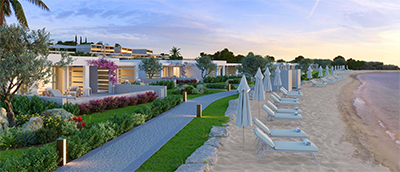 Kefalos | 5*
Elegant, contemporary and beautifully prepared, the all-inclusive menu by Michelin-starred chef Ettore Botrini presents a dining delight for guests. Enjoy la carte Italian cuisine in a sophisticated alfresco setting knowing the innovative creations are prepared with the freshest market produce.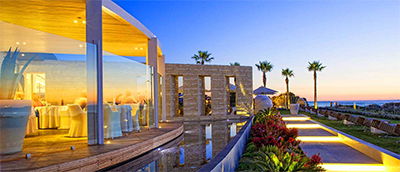 Lambi | 5*
Cuvee is Aqua Blu's unique restaurant, that achieved to be the number one restaurant of the island. There you will enjoy a highly gastronomic experience of Greek cuisine with a modern twist without losing the original Greek traditional elements. Direct views to the sunset, a wealthy wine list and the excellent service will also enchant you.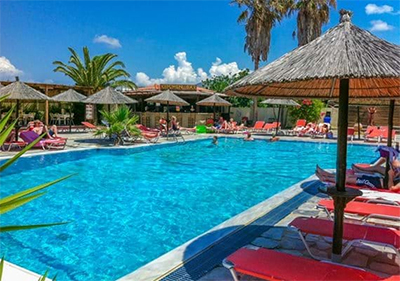 Kardamena | 3* Plus
The Argiri Hotel & Apartments are an extremely pretty place to spend time - friendly and lively, with a great pool area to soak up the sun. The apartments are of a high-standard, comfortable, modern and the location is perfect for enjoying Kardamena to the full. There is a large swimming pool with sun terrace, sun loungers and parasols and a pool bar serving drinks and snacks. Guests can also play a game of pool or surf the net in the Internet café.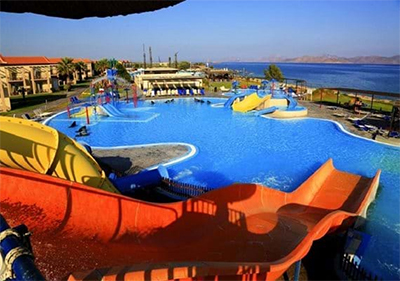 Labranda Marine Aquapark Resort
Tingaki | 3*
Labranda Marine Aquapark Resort is a new resort hotel sited on the beautiful beach of Tingaki, well placed for exploring the old town a short distance away. This superb property offers a great selection of facilities and fun for all ages including a waterpark with four swimming pools and five different watersides try the Kamikaze or the Black Hole if you dare. The basketball, tennis and gymnasium will get you sweating and the two pool bars will help you rehydrate with a cooling drink.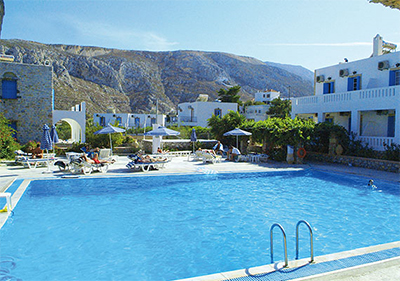 KOS, KALYMNOS, LEROS | 3*
Soak up the heat on the generous sun terrace next to the pool at Norma's Village, in the Panormos Valley, on the small but beautiful island of Kalymnos. Just a few minutes' walk from the beach and main square makes it a great base for friends, families and couples.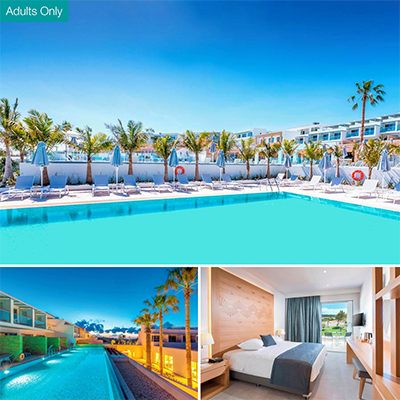 Blue Lagoon Ocean
Psalidi, Kos
★★★★ plus | Our Rating
Located on the east coast of Kos seconds from a beautiful sandy shingle beach sits the Blue Lagoon Ocean. . With a great All Inclusive package too, Blue Lagoon Ocean is the ideal place for adults and couples to relax on the beautiful island of Kos.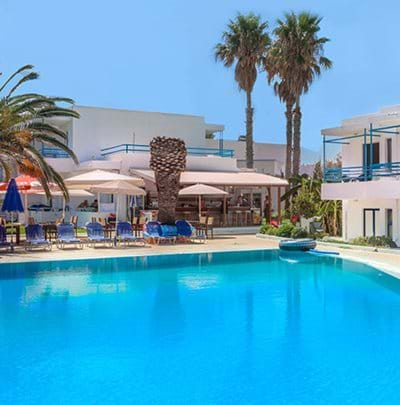 ★★★
The Miros Studios are located on the outskirts of Tingaki, opposite the fantastic sandy beach. This very popular accommodation is well maintained and situated in pleasant surroundings. It offers an attractive pool surrounded by sun loungers and a pool bar for drinks and snacks. The owners of this superb complex are renowned for their friendliness giving it a real home away from home feel.
Kos Summer Holidays